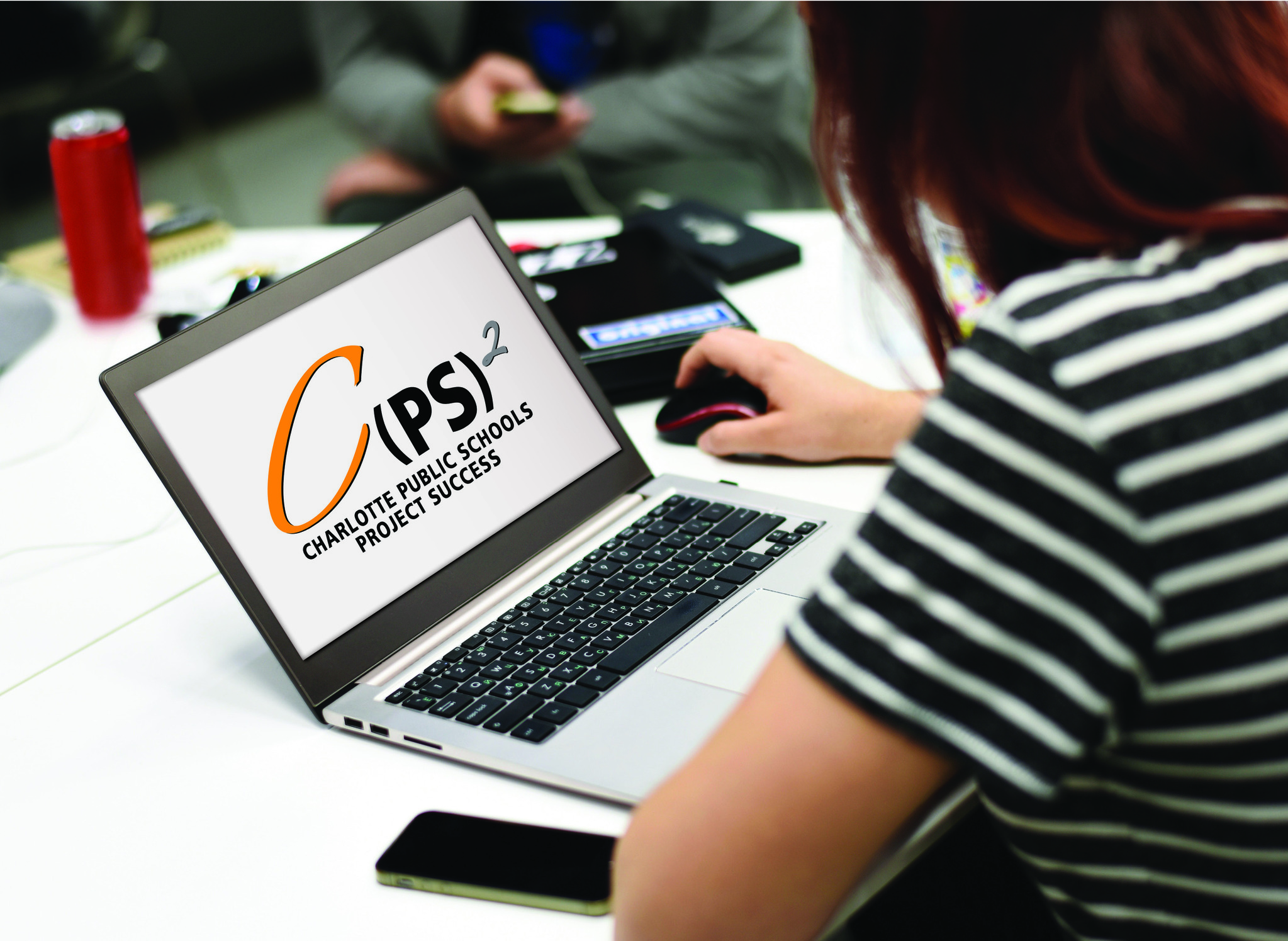 Welcome to

Charlotte Project Success

Charlotte Public Schools Project Success represents an innovative approach to helping all students succeed. It is designed to allow students to move through high school curriculum and graduation requirements at a pace that is dictated by their learning style.

The curriculum is individualized for students and coursework is built to ensure that the students are only learning content that will be necessary for successful graduations and preparation for life after high school. Students will earn credits when they master the standards for a given course, whether it takes them three weeks or three months.
Charlotte High School

378 State Street

Charlotte

,
MI
48813

517.541.5600

Upcoming Events
Board of Education Finance Subcommittee Meeting

Location:

Central Office Board Room - Door 19

CPAC: CMS Band Concert

Location:

CHS CAFETERIA, CPAC Auditorium, CPAC BAND ROOM, CPAC CHORAL ROOM, and CPAC LOBBY (High School and Pe

Calendar:

Charlotte Performing Arts Center (CPAC)

http://charlotte.gofmx.com/scheduling/requests/2234084/occurrences/5293964

2 Hour Early Release Day All Students
Calendar

Previous

May

2022

Next

S
M
T
W
T
F
S
1
2
3
4
5

May 5

6:00 PM to 7:00 PM

Need more information? Please call us at (517) 541-5115 or send an email to contactus@charlottenet.org. **Pre-Registration is Required**

7:00 PM to 9:00 PM

CPAC: CUE Band Concert

Location:

CHS CAFETERIA, CPAC Auditorium, CPAC BAND ROOM, CPAC CHORAL ROOM, and CPAC LOBBY (High School and Pe

Calendar:

Charlotte Performing Arts Center (CPAC)

http://charlotte.gofmx.com/scheduling/requests/2234080/occurrences/5293959

6
7
8
9

May 9

6:00 PM to 7:00 PM

Board of Education Meeting

Location:

Charlotte High School Media Center, Enter through Door #19, 378 State Street

10
11

May 11

2 Hour Early Release Day All Students

12
13

May 13

7:00 PM to 9:30 PM

CPAC: CHS Cabaret

Location:

CHS CAFETERIA, CPAC Auditorium, CPAC BAND ROOM, CPAC CHORAL ROOM, CPAC DRAMA RM, CPAC DRESS/MAKEU, a

Calendar:

Charlotte Performing Arts Center (CPAC)

http://charlotte.gofmx.com/scheduling/requests/2234081/occurrences/5293960

14

May 14

7:00 PM to 9:30 PM

CPAC: CHS Cabaret

Location:

CHS CAFETERIA, CPAC Auditorium, CPAC BAND ROOM, CPAC CHORAL ROOM, CPAC DRAMA RM, CPAC DRESS/MAKEU, a

Calendar:

Charlotte Performing Arts Center (CPAC)

http://charlotte.gofmx.com/scheduling/requests/2234081/occurrences/5293961

15
16
17

May 17

7:00 PM to 8:00 PM

CPAC: CMS/CUE Choir Concert

Location:

CHS CAFETERIA, CPAC Auditorium, and CPAC LOBBY (High School and Performing Arts Building)

Calendar:

Charlotte Performing Arts Center (CPAC)

http://charlotte.gofmx.com/scheduling/requests/2234083/occurrences/5293963

18

May 18

1:00 PM to 2:30 PM

CPAC: Senior Tea

Location:

378 State Street Charlotte, MI 48813

Calendar:

Charlotte Performing Arts Center (CPAC)

http://charlotte.gofmx.com/scheduling/requests/2233118/occurrences/5290479

19

May 19

6:00 PM to 7:00 PM

Need more information? Please call us at (517) 541-5115 or send an email to contactus@charlottenet.org. **Pre-Registration is Required**

6:00 PM to 8:00 PM

CPAC: CHS Honors Convocation

Location:

CHS CAFETERIA, CPAC Auditorium, and CPAC LOBBY (High School and Performing Arts Building)

Calendar:

Charlotte Performing Arts Center (CPAC)

http://charlotte.gofmx.com/scheduling/requests/2233119/occurrences/5290480

6:00 PM to 9:00 PM

20

May 20

8:00 AM to 12:00 PM

21

May 21

7:00 PM to 9:00 PM

CPAC: Charlotte Idol

Location:

378 State Street Charlotte, MI 48813

Calendar:

Charlotte Performing Arts Center (CPAC)

22
23

May 23

5:00 PM to 5:30 PM

CHS Auxiliary Gym Groundbreaking Ceremony

6:00 PM to 7:00 PM

Board of Education Meeting

Location:

Charlotte High School Media Center, Enter through Door #19, 378 State Street

6:00 PM to 8:00 PM

(CPAC) FFA Banquet

Location:

CHS CAFETERIA, CPAC Auditorium, and CPAC LOBBY (High School and Performing Arts Building)

Calendar:

Charlotte Performing Arts Center (CPAC)

24

May 24

7:00 PM to 9:00 PM

CPAC: CHS Music Program Awards

Location:

CHS CAFETERIA, CPAC Auditorium, and CPAC LOBBY (High School and Performing Arts Building)

Calendar:

Charlotte Performing Arts Center (CPAC)

http://charlotte.gofmx.com/scheduling/requests/2236308/occurrences/5302594

25
26

May 26

7:00 AM to 8:00 AM

Board of Education Finance Subcommittee Meeting

Location:

Central Office Board Room - Door 19

7:00 PM to 9:00 PM

CPAC: CMS Band Concert

Location:

CHS CAFETERIA, CPAC Auditorium, CPAC BAND ROOM, CPAC CHORAL ROOM, and CPAC LOBBY (High School and Pe

Calendar:

Charlotte Performing Arts Center (CPAC)

http://charlotte.gofmx.com/scheduling/requests/2234084/occurrences/5293964

27

May 27

2 Hour Early Release Day All Students

28
29
30
31

May 31

3:00 PM to 9:00 PM

(CPAC) TDC 2022 Spring Recital Rehearsal

Location:

CHS CAFETERIA, CPAC Auditorium, CPAC DRESS/MAKEU, and CPAC LOBBY (High School and Performing Arts Bu

Calendar:

Charlotte Performing Arts Center (CPAC)