Food and Nutrition Services
Charlotte Public schools, food service program
Charlotte Public Schools, Food Service Department strives to ensure that all of our students have the opportunity to eat well-balanced, nutritional meals while at school.
The United States Department of Agriculture (USDA) regulates the National School Breakfast and Lunch Programs. Schools must follow these meal patterns and portion sizes.
The U.S. Department of Agriculture has announced that all Schools will receive free meals to all students regardless of their income through the 2021 – 2022 school year. All families must complete the Household Information Report each year. This report will be sent out at the start of each school year and is available at your child's school office or on-line. Please return the completed report to the main office at your child's school or mail to: CPS, Food Service Dept., 378 State Street, Charlotte, MI 48813.
We offer breakfast and lunch at our High School, Middle School, Upper Elementary, & Elementary Schools. Our menu offers breakfast and lunch: 1 daily entrée with fruit, vegetable, juice, and milk per meal.
Menus are distributed to the buildings on a monthly basis and are posted on the CPS web page.
Please visit the CPS, Food Service Department at charlotteorioles.com.
Gr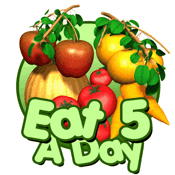 ow. Learn. Play. The Oriole Way.
This Organization is an Equal Opportunity Provider.
K-12 Free Breakfast & Lunch 2021 -2022
Household Information Report
378 State Street
Charlotte, Michigan 48813
517.541.5140 phone
517.541.5145 fax
CPSNutrition@charlottenet.org
Business Hours
7:30 a.m. - 3:30 p.m. Monday - Friday
Free Breakfast and Lunch for all students thru 12th grade.