Food and Nutrition Services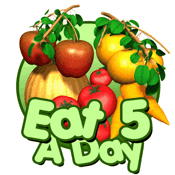 CPS, Food Service Department, strives to ensure that all of our students have the opportunity to eat well-balanced, nutritional meals while at school or learning from home.
Charlotte Public Schools continues Community Eligibility Provision (CEP). The great news is all students Grades PRE-K THRU 8TH GRADE will get Breakfast and Lunch for Free this year. A state requirement to participate in Community Eligibility Provision (CEP) is that all families at these schools: Galewood, Washington, Parkview, Upper Elementary and Middle School will need to complete the Household Information Report. Please return the report to the main office at your child's school or mail to: CPS, Food Service Dept. 378 State Street, Charlotte, MI 48813. High School Families please fill out a Free and Reduced Meal Application for 9-12 grades to see if your child may be eligible for Free or Reduced breakfast and lunch. August 31, 2020, USDA extends Free Breakfast and Lunch to include all High School students, Learning in the Classroom & Virtual Learners until December 31, 2020, or until available funding runs out. What does this mean? Starting September 1, 2020, breakfast and lunch will be available at no charge for Charlotte High School Students until further notice.
A Breakfast and Lunch consist of (1) Main Entree, Fruit, Vegetable, Juice, and Milk. If you take a second entree, cookie, bottle water, etc. you must pay cash or have money in your account.
Free Grab-N-Go meals are offered for all virtual learners at the High School - Door #24, 12:15 – 1:00 pm daily when school is in session. To qualify for a free breakfast and/or lunch the student must be 18 years old or younger. The USDA has given us permission to continue with the waiver that the child does not have to be present or eat the meal on site to receive free meals until December 31, 2020 or funds run out.
This Organization is an Equal Opportunity Provider.
Meal Prices
Charlotte Public Schools Meal Prices
District Wide
Milk - $.65
Second Entrees - $1.25
Many a la carte items at an extra fee
Charlotte High School
Lunch - Free
Breakfast - Free
Charlotte Middle School
Lunch - Free
Breakfast - Free
Charlotte Upper Elementary
Lunch - Free
Breakfast - Free
Charlotte Elementary Schools
Lunch - Free
Breakfast - Free
Adult
Lunch - $4.25
Breakfast - $2.00
Lunch Schedules
HIGH SCHOOL
A -10:43 - 11:22
B - 11:22 - 12:00
BREAKFAST 7:15 - 7:30
CHARLOTTE MIDDLE SCHOOL
1st - 10:20 - 10:55
2nd - 10:57 - 11:33

Breakfast 7:15 -7:35
CHARLOTTE UPPER ELEMENTARY
6th Grade - 12:30 - 1:05
5th Grade - 1:15 - 1:50
4th Grade - 11:45 - 12:20
8:55 - Breakfast offered in the Classroom
GALEWOOD EARLY ELEMENTARY
Team A: 11:15 - 11:50
Team B: 11:55 - 12:30
Team C: 12:35 - 1:10
8:55 - Breakfast offered in the Classroom
PARKVIEW ELEMENTARY
3rd: 11:50 - 12:10
2nd: 12:30 - 12:50
1st: 1:10 - 1:30
8:55 - Breakfast offered in the Classroom
WASHINGTON ELEMENTARY
3rd

: 11:05 - 11:30
3rd & 2nd: 11:40 - 12:00
1st

: 12:10 - 12:30
2nd: 12:40 - 1:00
8:55 - Breakfast offered in the Classroom