Office of the Superintendent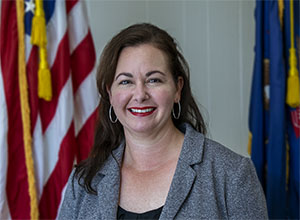 This has been an exciting start to the 2023-24 school year, as we wrap up our Bond projects! If you haven't visited some of our newer updates, I would encourage you to check out our completed tennis/pickle ball courts, the Agricultural Learning Center, and the new parking lots at several of our buildings. When you visit classrooms this year, the new furniture and flexible learning spaces are impressive. The new classroom wings at Galewood and Washington Elementaries as well as the new gym at the High School are completed. It is an exciting time to be an Oriole, as we see the improvements all across our community!
If you haven't enrolled your student as of yet, please contact our district registrar at (517) 541-5115, visit our enrollment page, or come to our Central office for a packet at 378 State Street. Also, please note that we are also recruiting and hiring positions at Charlotte Public Schools. If you or someone you know may be interested in joining our Oriole family, please have them visit our website and click on the "Now Hiring" link for posting information. The 23-24 school year is well underway, and we would be happy to have you join our team!
Our mission at Charlotte Public Schools is to provide an excellent educational culture and learning environment which is safe, student centered and in collaboration with our parents and community. We aspire to ensure students are prepared with the academic competencies and social skills for successful futures and lifelong learning. I am proud to be part of the Charlotte community, where we Grow, Learn, Play – The Oriole Way!
Go Orioles! Oriole Pride!
Dr. Mandy Stewart- CPS Superintendent
Grow. Learn. Play. The Oriole Way.
378 State Street
Charlotte, MI 48813
517.541.5101 office
517.541.5105 fax
Business Hours
8:00 a.m. - 4:30 p.m. Monday -Thursday
8:00 a.m. - 4:00 p.m. Friday