Office of the Superintendent
Welcome to the 2019-20 school year!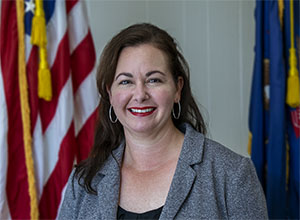 I am excited to have the honor to serve Charlotte Public Schools as your Superintendent. It is evident throughout the community that our school district is a source of pride. From our academic to our athletic programs, fine arts to career preparation offerings, Charlotte has opportunities for every student to learn and succeed. This district is innovative and unique, with standards based grading, leveled buildings for greater collaboration, and impressive facilities, allowing students to benefit from best practice instruction. We will continue to strive for continuous improvement, with carefully designed professional development, utilization of data to influence instruction, and educator collaboration for the benefit of our students.
It is important that I take the time to thank you: staff, students, and community members, for all that you do to make Charlotte Public Schools a vibrant and energetic district that prepares students for lifelong learning. Your passion for this district is what makes Charlotte Public Schools a point of pride, and I am grateful to be a part of this community! I look forward to seeing you this year at our school events and welcome the opportunity to celebrate the successes of our students throughout the upcoming school year.
Go Orioles! Oriole Pride!
Mandy Stewart, Ph.D.
Superintendent of Schools