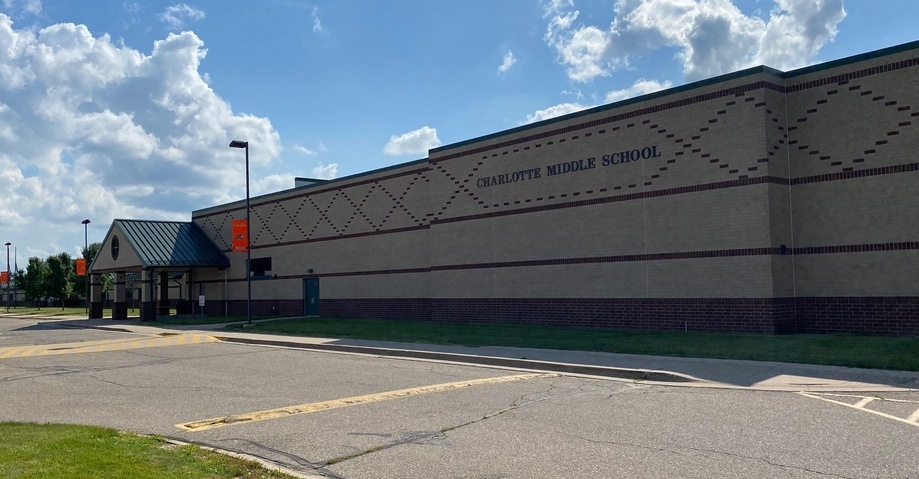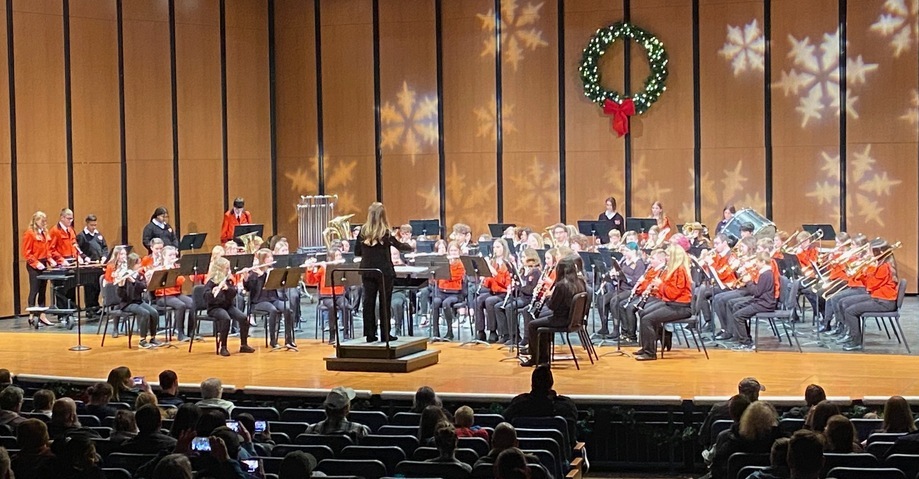 Welcome to

Charlotte Middle School

Middle School is a time of transition and change for the developing adolescent. We aim to develop students with the attitudes, skills, and motivation necessary to become successful lifelong learners that are creative, independent, and problem solvers.

Our staff is dedicated to guiding students towards a positive self-image and a healthy lifestyle. Students gain knowledge from all subjects through areas of educational interaction and apply it to their lives.
Charlotte Middle School

1068 Carlisle Hwy

Charlotte

,
MI
48813

517.541.5700

1068 Carlisle Hwy Google Maps
Charlotte, Michigan 48813
517.541.5700 phone
517.541.5775 fax
517.541.5710 attendance
Doors Open @ 7:10 a.m.
School Begins @ 7:35 a.m.
Lunch @ 10:57-11:33 a.m.
School Ends @ 2:30 p.m.
Upcoming Events
Charlotte MS BKB B 7 Home Kenneth T. Beagle Middle School

Location:

1068 Carlisle Hwy Charlotte, MI 48813

Calendar:

Middle School Athletics

Facility: CMS Main Gym FROM: 3:30 PM TO: 7:30 PM Visit https://oriolemsathletics.org/main/event/scid/MI4881370751/eventid/76505099 for more information!

Charlotte MS BKB B 8 Away Kenneth T. Beagle Middle School

Calendar:

Middle School Athletics

Board of Education Meeting

Located in CHS Media Center

Board Meeting Agenda Located At: 

https://www.charlotteorioles.com/board-of-education/

Join with Google Meet: https://meet.google.com/qxc-xcyx-aji Or dial: (US) +1 321-430-0165 PIN: 906359373# Learn more about Meet at: https://support.google.com/a/users/answer/9282720
Calendar
Calendar

Previous

December

2023

Next

S
M
T
W
T
F
S
1
2
3
4

Dec 4

4:30 PM to 6:30 PM

Charlotte MS BKB B 7 Home Lakewood Middle School

Location:

1068 Carlisle Hwy Charlotte, MI 48813

Calendar:

Middle School Athletics

Facility: CMS Main Gym FROM: 3:30 PM TO: 7:30 PM Visit https://oriolemsathletics.org/main/event/scid/MI4881370751/eventid/76505074 for more information!

4:30 PM to 6:30 PM

Charlotte MS BKB B 8 Away Lakewood Middle School ("A" team only)

Calendar:

Middle School Athletics

5
6

Dec 6

2 Hour Early Release for Students - Staff Professional Development

4:30 PM to 6:30 PM

Charlotte MS BKB B 7 Away Fowlerville Junior High School

Calendar:

Middle School Athletics

Visit https://oriolemsathletics.org/main/event/scid/MI4881370751/eventid/76505085 for more information!

4:30 PM to 6:30 PM

Charlotte MS BKB B 8 Home Fowlerville Junior High School

Location:

1068 Carlisle Hwy Charlotte, MI 48813

Calendar:

Middle School Athletics

Facility: CMS Main Gym FROM: 3:30 PM TO: 7:30 PM Visit https://oriolemsathletics.org/main/event/scid/MI4881370751/eventid/76505084 for more information!

Click here to watch this event live!

7
8

Dec 8

7:00 AM to 8:00 AM

Board of Education Building and Grounds Subcommittee Meeting

Location:

378 State Street, Door 22

9

Dec 9

10:00 AM to 12:00 PM

Charlotte MS CHR G MS Away CCCAM Invitational @ St. John's H.S.

Calendar:

Middle School Athletics

10
11

Dec 11

4:30 PM to 6:30 PM

Charlotte MS BKB B 7 Home Kenneth T. Beagle Middle School

Location:

1068 Carlisle Hwy Charlotte, MI 48813

Calendar:

Middle School Athletics

Facility: CMS Main Gym FROM: 3:30 PM TO: 7:30 PM Visit https://oriolemsathletics.org/main/event/scid/MI4881370751/eventid/76505099 for more information!

4:30 PM to 6:30 PM

Charlotte MS BKB B 8 Away Kenneth T. Beagle Middle School

Calendar:

Middle School Athletics

6:00 PM to 7:00 PM

Board of Education Meeting

Located in CHS Media Center

Board Meeting Agenda Located At: 

https://www.charlotteorioles.com/board-of-education/

Join with Google Meet: https://meet.google.com/qxc-xcyx-aji Or dial: (US) +1 321-430-0165 PIN: 906359373# Learn more about Meet at: https://support.google.com/a/users/answer/9282720

12
13

Dec 13

12:00 AM to 2:00 AM

Time: TBA -Charlotte MS CHR G MS Away Gull Lake MS Winterfest Invitational

Calendar:

Middle School Athletics

4:30 PM to 6:30 PM

Charlotte MS BKB B 7 Away Eaton Rapids Middle School (Single game)

Calendar:

Middle School Athletics

Visit https://oriolemsathletics.org/main/event/scid/MI4881370751/eventid/76505112 for more information!

4:30 PM to 6:30 PM

Charlotte MS BKB B 8 Home Eaton Rapids Middle School

Location:

1068 Carlisle Hwy Charlotte, MI 48813

Calendar:

Middle School Athletics

Facility: CMS Main Gym FROM: 3:30 PM TO: 7:30 PM Visit https://oriolemsathletics.org/main/event/scid/MI4881370751/eventid/76505104 for more information!

Click here to watch this event live!

14
15

Dec 15

6:00 PM to 8:00 PM

Charlotte MS CHR G MS Away CAAC Scholarship Meet @ Mason H.S.

Calendar:

Middle School Athletics

16
17
18
19
20
21
22
23
24
25

Dec 25

Winter Break - No School for Students

26

Dec 26

Winter Break - No School for Students

27

Dec 27

Winter Break - No School for Students

28

Dec 28

Winter Break - No School for Students

29

Dec 29

Winter Break - No School for Students

30
31