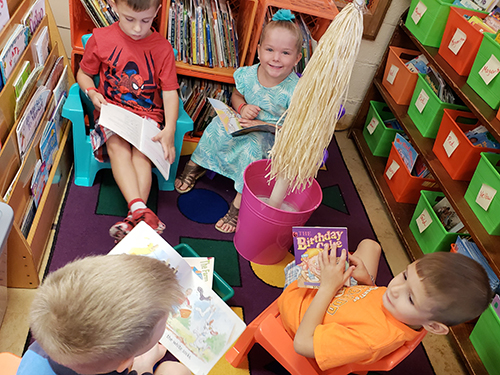 Welcome to Charlotte Public Schools
We welcome you and your child to the Charlotte Orioles family. We are committed to providing your child with the best possible education. Our team of dedicated, professionally-trained teachers and caring staff are here to support your child along their educational journey.
If your child will be five years old on or before December 1, 2020, they are eligible to enroll for the 2020-2021 school year in either a Developmental Kindergarten or Kindergarten classroom.
Call or email Emily Nenortas, our district registrar, to finalize your child's enrollment. We suggest you print and complete the forms you will need, which can be found under the links at the top of this page. You are also welcome to stop by the Charlotte Aquatic Center (1068 Carlisle Hwy., Charlotte) to pick up an enrollment packet if this is more convenient for you. Should you have a question while filling out a form, please contact Mrs. Nenortas for assistance.
Technology-infused classrooms, an award-winning performing arts program, an athletic program that focuses on youth development and an exceptional staff inspire even our youngest Orioles...let us inspire your child too.