Our District

Welcome to the Charlotte Community. Charlotte is a community where black and orange "Oriole Pride" runs deep and where one of our best qualities is the collaboration and support between the community and school district.
Located just 20 minutes south of Lansing and 35 minutes north of Battle Creek, in the heart of Charlotte, Michigan, Charlotte Public Schools has become a regional leader in STEM, fine and performing arts and for successfully preparing our students for life after their DK-12 experience.
With an area of approximately 124 square miles and a population of just over 9,000, we offer educational services approximately 2,500 DK-12 students. Our district provides a holistic approach to education aimed at developing the whole person.
Our early elementary school, two lower elementary schools, upper elementary school, middle school and high school boast state of the art facilities, many with brand new STEM laboratories, access to first rate robotic programs and 1-to-1 technology ratio.
In addition, our Aquatic Center, Charlotte Performing Arts Center (CPAC) and athletic complex provide our students with access to additional learning opportunities and resources and have become essential resources for the broader community.
It is a wonderful time to be an Oriole. We encourage you to stop in for a visit or give us a call. You can also learn more by reading our district brochure or scanning our website.
Go Orioles! Oriole Pride!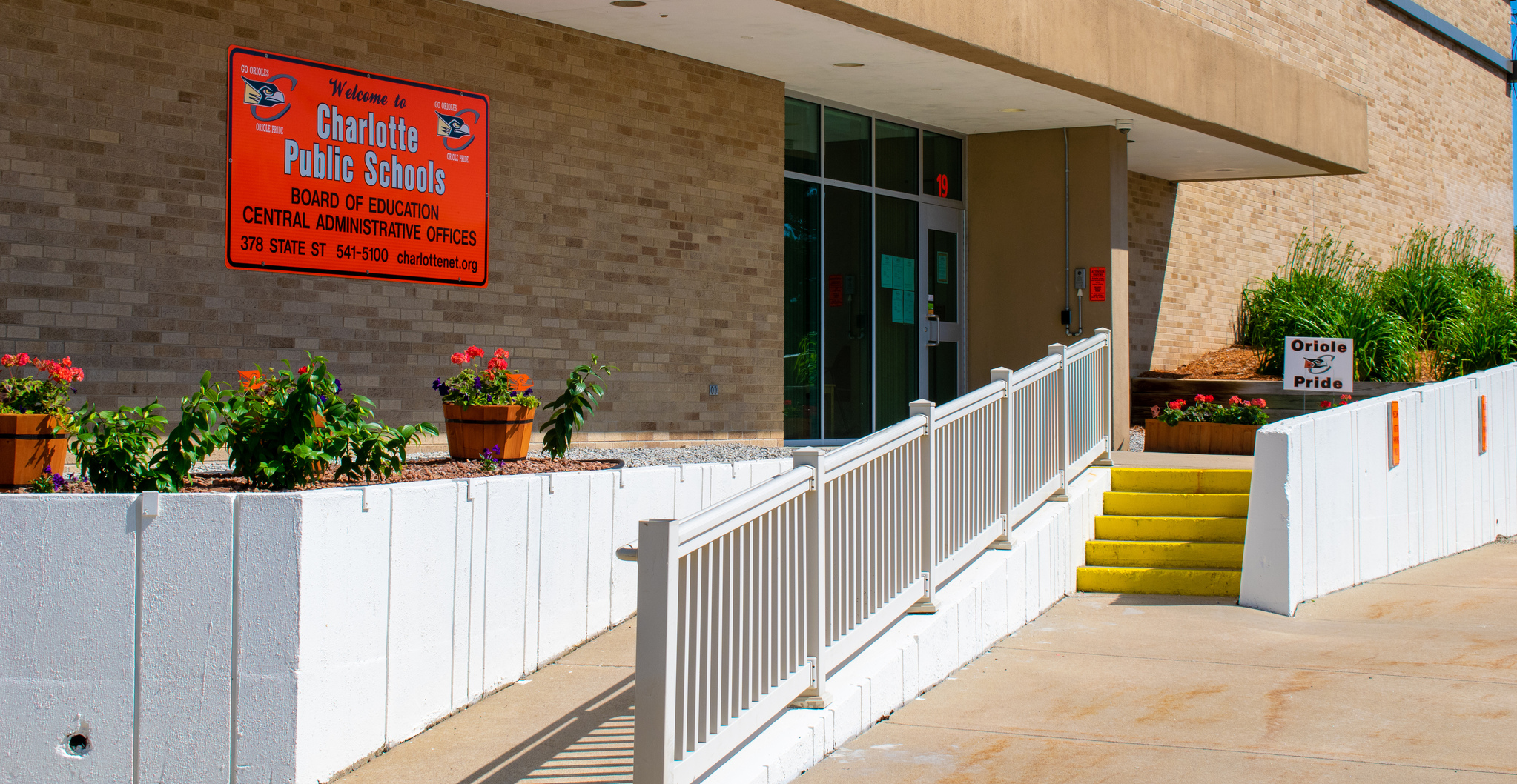 378 State Street
Charlotte, MI 48813
517.541.5100 office
517.541.5105 fax