Welcome to

Charlotte Public Schools

Charlotte is a community where black and orange "Oriole Pride" runs deep and where one of our best qualities is the collaboration and support between the community and school district.
Charlotte Public Schools is a vibrant and energetic district that prepares students for lifelong learning. Staff, student and community member passion for this district is what makes Charlotte Public Schools a point of pride.
The mission of the Charlotte Public Schools is to provide an excellent educational culture and learning environment which is safe, student centered and in collaboration with our parents and community. We aspire to ensure students are prepared with the academic competencies and social skills for successful futures and lifelong learning.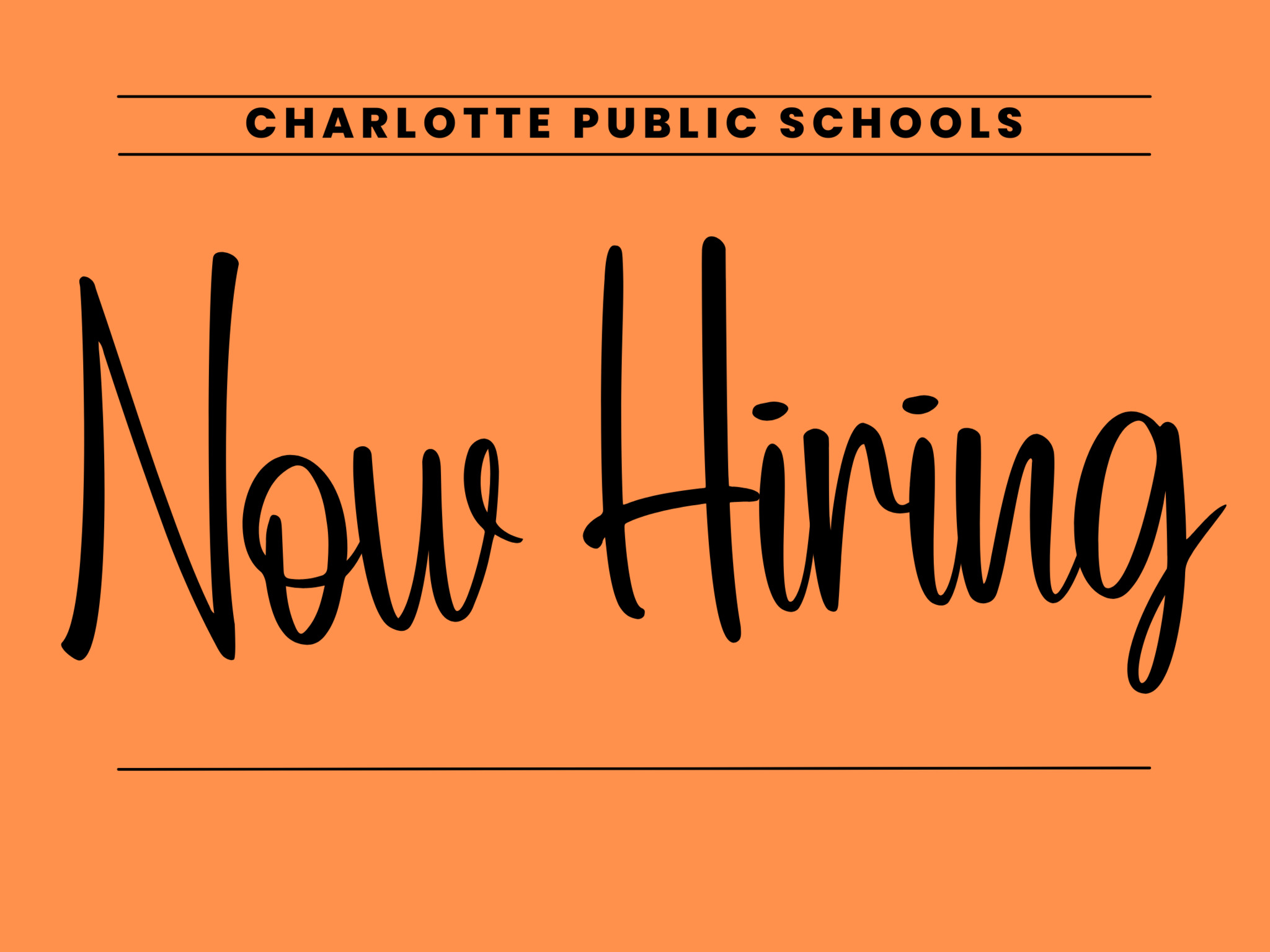 Does a Snow Day Mean All School Activities are Cancelled?
How we decide to hold or cancel events during snow days
When Will We Have a Snow Day?
Superintendent Stewart answers some of the most frequently-asked questions about snow days
Upcoming Events
Charlotte HS BKB G JV Home Olivet High School

Location:

378 State Street Charlotte, MI 48813

Facility: High School Dome FROM: 4:30 PM TO: 6:45 PM Visit https://orioleathletics.org/main/event/scid/MI4881372944/eventid/74572758 for more information!
Calendar
Calendar

Previous

December

2022

Next

S
M
T
W
T
F
S
1

Dec 1

7:00 PM to 8:30 PM

CPAC: CMS Band Concert

Location:

CHS CAFETERIA, CPAC Auditorium, CPAC BAND ROOM, CPAC CHORAL ROOM, CPAC LOBBY, and CPAC PARKING LOT (

Calendar:

Charlotte Performing Arts Center (CPAC)

2

Dec 2

5:30 PM to 8:30 PM

Charlotte HS BKB B JV Home Homer High School (Scrimmage)

Location:

378 State Street Charlotte, MI 48813

Facility: High School Dome FROM: 4:30 PM TO: 6:45 PM Visit https://orioleathletics.org/main/event/scid/MI4881372944/eventid/75048679 for more information!

5:30 PM to 8:30 PM

Charlotte HS BKB G JV Away Okemos High School

Visit https://orioleathletics.org/main/event/scid/MI4881372944/eventid/74643113 for more information!

7:00 PM to 10:00 PM

Charlotte HS BKB B V Home Homer High School (Scrimmage)

Location:

378 State Street Charlotte, MI 48813

Facility: High School Dome FROM: 7:00 PM TO: 9:00 AM Visit https://orioleathletics.org/main/event/scid/MI4881372944/eventid/75048677 for more information!

Click here to watch this event live!

7:00 PM to 10:00 PM

Charlotte HS BKB G V Away Okemos High School

7:00 PM to 10:00 PM

CPAC Presents: The Gambler Returns

Location:

378 State Street Charlotte, MI 48813

Calendar:

Charlotte Performing Arts Center (CPAC)

3

Dec 3

12:00 AM to 3:00 AM

Time: TBA -Charlotte HS WR B JV Away Lakewood HS (Lakewood H.S. Scrimmage)

12:00 AM to 3:00 AM

Time: TBA -Charlotte HS WR B V Away Lakewood HS (Lakewood H.S. Scrimmage) (Scrimmage)

1:00 PM to 4:00 PM

Charlotte HS SW B V Away Cereal Bowl Relays @ Battle Creek Central

4

Dec 4

3:00 PM to 5:00 PM

(CPAC) Lansing Concert Band Holiday Concert

Location:

378 State Street Charlotte, MI 48813

Calendar:

Charlotte Performing Arts Center (CPAC)

5

Dec 5

5:30 PM to 8:30 PM

Charlotte HS BKB B JV Home Jonesville High School

Location:

378 State Street Charlotte, MI 48813

Facility: High School Dome FROM: 4:30 PM TO: 6:45 PM Visit https://orioleathletics.org/main/event/scid/MI4881372944/eventid/74629083 for more information!

6:00 PM to 6:30 PM

(CPAC) CUE 4th Grade Music Concert

Location:

CHS CAFETERIA, CPAC Auditorium, CPAC BAND ROOM, CPAC CHORAL ROOM, CPAC LOBBY, and CPAC PARKING LOT (

Calendar:

Charlotte Performing Arts Center (CPAC)

https://charlotte.gofmx.com/scheduling/requests/2263690/occurrences/5373019

6:00 PM to 7:00 PM

7:00 PM to 8:00 PM

CUE: Winter Concert

Calendar:

Upper Elementary

7:00 PM to 10:00 PM

Charlotte HS BKB B V Home Jonesville High School

Location:

378 State Street Charlotte, MI 48813

Facility: High School Dome FROM: 7:00 PM TO: 9:30 AM Visit https://orioleathletics.org/main/event/scid/MI4881372944/eventid/74629081 for more information!

Click here to watch this event live!

7:30 PM to 8:00 PM

(CPAC) CUE 5th Grade Music Concert

Location:

CHS CAFETERIA, CPAC Auditorium, CPAC BAND ROOM, CPAC CHORAL ROOM, CPAC LOBBY, and CPAC PARKING LOT (

Calendar:

Charlotte Performing Arts Center (CPAC)

https://charlotte.gofmx.com/scheduling/requests/2263690/occurrences/5373019

6

Dec 6

5:30 PM to 8:30 PM

Charlotte HS BKB G JV Home Olivet High School

Location:

378 State Street Charlotte, MI 48813

Facility: High School Dome FROM: 4:30 PM TO: 6:45 PM Visit https://orioleathletics.org/main/event/scid/MI4881372944/eventid/74572758 for more information!

7:00 PM to 8:30 PM

CPAC: CMS/CHS Choir Concert

Location:

378 State Street Charlotte, MI 48813

Calendar:

Charlotte Performing Arts Center (CPAC)

7:00 PM to 10:00 PM

Charlotte HS BKB G V Home Olivet High School

Location:

378 State Street Charlotte, MI 48813

Facility: High School Dome FROM: 7:00 PM TO: 9:00 AM Visit https://orioleathletics.org/main/event/scid/MI4881372944/eventid/74572756 for more information!

7

Dec 7

2 Hour Early Release for Students - Staff Professional Development

5:00 PM to 8:00 PM

Charlotte HS WR B V Away CAAC Double Dual @ Fowlerville vs. Waverly & Fowlerville

6:00 PM to 7:00 PM

WA- PTO Meeting 6-7PM (library)

7:00 PM to 8:00 PM

CPAC: CUE Band Concert

Location:

CHS CAFETERIA, CPAC Auditorium, CPAC BAND ROOM, CPAC LOBBY, and CPAC PARKING LOT (High School and Pe

Calendar:

Charlotte Performing Arts Center (CPAC)

8

Dec 8

5:30 PM to 8:30 PM

Charlotte HS BKB B FR Home Lansing Sexton

Location:

378 State Street Charlotte, MI 48813

Facility: High School Dome FROM: 4:30 PM TO: 6:45 PM Visit https://orioleathletics.org/main/event/scid/MI4881372944/eventid/74643517 for more information!

6:00 PM to 9:00 PM

Charlotte HS SW B V Home Alma High School

Location:

1068 Carlisle Hwy Charlotte, MI 48813

Facility: Aquatic Center FROM: 4:00 PM TO: 8:00 PM Visit https://orioleathletics.org/main/event/scid/MI4881372944/eventid/75631875 for more information!

Click here to watch this event live!

7:00 PM to 7:30 PM

(CPAC) Galewood DK Concert

Location:

CHS CAFETERIA, CPAC Auditorium, and CPAC BAND ROOM (High School and Performing Arts Building)

Calendar:

Charlotte Performing Arts Center (CPAC)

7:00 PM to 7:30 PM

7:00 PM to 10:00 PM

Charlotte HS BKB B JV Home Lansing Sexton

Location:

378 State Street Charlotte, MI 48813

Facility: High School Dome FROM: 7:00 PM TO: 9:00 AM Visit https://orioleathletics.org/main/event/scid/MI4881372944/eventid/74643515 for more information!

Click here to watch this event live!

9

Dec 9

5:30 PM to 8:30 PM

Charlotte HS BKB B V Away Lansing Sexton

Visit https://orioleathletics.org/main/event/scid/MI4881372944/eventid/74573098 for more information!

7:00 PM to 10:00 PM

Charlotte HS BKB G JV Away Lansing Sexton

10

Dec 10

12:00 AM to 3:00 AM

Time: TBA -Charlotte HS CHR G V Away CCCAM Meet at Thornapple-Kellogg H.S.

12:00 AM to 3:00 AM

Time: TBA -Charlotte HS WR B JV Away Howell H.S. Invitational

12:00 AM to 3:00 AM

Time: TBA -Charlotte HS WR B V Away Howell H.S. Invitational

3:00 PM to 6:00 PM

Charlotte HS BKB G V Away Grand Ledge HS

4:00 PM to 7:00 PM

Charlotte HS BKB B FR Home Vicksburg High School

Location:

378 State Street Charlotte, MI 48813

Facility: High School Dome FROM: 3:00 PM TO: 5:15 PM Visit https://orioleathletics.org/main/event/scid/MI4881372944/eventid/74595694 for more information!

5:30 PM to 8:30 PM

Charlotte HS BKB B JV Home Vicksburg High School

Location:

378 State Street Charlotte, MI 48813

Facility: High School Dome FROM: 5:30 PM TO: 6:45 PM Visit https://orioleathletics.org/main/event/scid/MI4881372944/eventid/74595693 for more information!

7:00 PM to 9:30 PM

(CPAC) Charlotte Community Band Concert

Location:

378 State Street Charlotte, MI 48813

Calendar:

Charlotte Performing Arts Center (CPAC)

7:00 PM to 10:00 PM

Charlotte HS BKB B V Home Vicksburg High School

Location:

378 State Street Charlotte, MI 48813

Facility: High School Dome FROM: 7:00 PM TO: 9:30 AM Visit https://orioleathletics.org/main/event/scid/MI4881372944/eventid/74595692 for more information!

11

Dec 11

3:00 PM to 5:00 PM

(CPAC) Arts for Youth Prelude Choir Concert

Location:

378 State Street Charlotte, MI 48813

Calendar:

Charlotte Performing Arts Center (CPAC)

12

Dec 12

6:00 PM to 7:00 PM

Board of Education Meeting (Regular)

Location:

Charlotte High School Media Center

7:00 PM to 7:30 PM

(CPAC) CUE 6th Grade Music Concert

Location:

378 State Street Charlotte, MI 48813

Calendar:

Charlotte Performing Arts Center (CPAC)

13

Dec 13

GW - PTO Holiday Hullabalu

5:30 PM to 8:30 PM

Charlotte HS BKB G JV Home Harper Creek HS

Location:

378 State Street Charlotte, MI 48813

Facility: High School Dome FROM: 4:30 PM TO: 6:45 PM Visit https://orioleathletics.org/main/event/scid/MI4881372944/eventid/74594288 for more information!

7:00 PM to 8:30 PM

CPAC: CHS Band Concert

Location:

378 State Street Charlotte, MI 48813

Calendar:

Charlotte Performing Arts Center (CPAC)

7:00 PM to 10:00 PM

Charlotte HS BKB G V Home Harper Creek HS

Location:

378 State Street Charlotte, MI 48813

Facility: High School Dome FROM: 7:00 PM TO: 9:00 AM Visit https://orioleathletics.org/main/event/scid/MI4881372944/eventid/74594287 for more information!

14

Dec 14

6:00 PM to 9:00 PM

Charlotte HS WR B V Away CAAC Double Dual Vs. Okemos & Ionia @ Ionia

15

Dec 15

9:45 AM to 10:45 AM

(CPAC) Junie B Jones

Calendar:

Charlotte Performing Arts Center (CPAC)

9:45 AM to 12:45 PM

WA CPAC Performance Center Junie B's Essential Survival Guide to School

12:45 PM to 1:45 PM

(CPAC) Junie B Jones

Calendar:

Charlotte Performing Arts Center (CPAC)

5:30 PM to 8:30 PM

Charlotte HS BKB B FR Away Portland High School

Visit https://orioleathletics.org/main/event/scid/MI4881372944/eventid/74643525 for more information!

6:00 PM to 9:00 PM

Charlotte HS SW B V Away Haslett High School

7:00 PM to 10:00 PM

Charlotte HS BKB B JV Away Portland High School

16

Dec 16

8:00 AM to 9:00 AM

WA November/December Student of the Month Celebration

1:00 PM to 2:30 PM

(CPAC) CHS Talent Show

Location:

378 State Street Charlotte, MI 48813

Calendar:

Charlotte Performing Arts Center (CPAC)

4:00 PM to 7:00 PM

Charlotte HS BKB G JV Home Portland High School

Location:

378 State Street Charlotte, MI 48813

Facility: High School Dome FROM: 3:00 PM TO: 5:15 PM Visit https://orioleathletics.org/main/event/scid/MI4881372944/eventid/74643275 for more information!

Click here to watch this event live!

5:30 PM to 8:30 PM

Charlotte HS BKB B V Home Portland High School

Location:

378 State Street Charlotte, MI 48813

Facility: High School Dome FROM: 5:30 PM TO: 6:45 PM Visit https://orioleathletics.org/main/event/scid/MI4881372944/eventid/74573126 for more information!

6:00 PM to 9:00 PM

Charlotte HS CHR G V Away CAAC Scholarship Meet @ Portland H.S.

7:00 PM to 10:00 PM

Charlotte HS BKB G V Home Portland High School

Location:

378 State Street Charlotte, MI 48813

Facility: High School Dome FROM: 7:00 PM TO: 9:00 AM Visit https://orioleathletics.org/main/event/scid/MI4881372944/eventid/74573201 for more information!

17

Dec 17

12:00 AM to 3:00 AM

Time: TBA -Charlotte HS WR B V Away Gull Lake Invitational

11:00 AM to 2:00 PM

Charlotte HS SW B V Away Mason Bulldog Invitational

7:00 PM to 9:30 PM

CPAC Presents: Three Men & a Tenor

Location:

378 State Street Charlotte, MI 48813

Calendar:

Charlotte Performing Arts Center (CPAC)

18
19
20

Dec 20

4:00 PM to 7:00 PM

Charlotte HS BKB B FR Away Lakeview-Battle Creek

Visit https://orioleathletics.org/main/event/scid/MI4881372944/eventid/75025565 for more information!

5:45 PM to 8:45 PM

Charlotte HS BKB B JV Away Lakeview-Battle Creek

Visit https://orioleathletics.org/main/event/scid/MI4881372944/eventid/75025564 for more information!

6:00 PM to 9:00 PM

Charlotte HS SW B V Home Coldwater High School

Location:

1068 Carlisle Hwy Charlotte, MI 48813

Facility: Aquatic Center FROM: 4:00 PM TO: 8:00 PM Visit https://orioleathletics.org/main/event/scid/MI4881372944/eventid/75631836 for more information!

Click here to watch this event live!

7:00 PM to 10:00 PM

Charlotte HS BKB B V Away Lakeview-Battle Creek

21
22
23
24
25
26
27
28
29
30
31